The International Conference on Financial Development and Economic Stability (FDES-2016), jointly organized by Durham University Business School, IPAG Business School, and International Society for the Advancement of Financial Economics (ISAFE), in partnership with the Journal of Economic Behavior & Organization, aims to assess the opportunities and challenges of financial development as well as the conditions to ensure economic stability, with an emphasis on:
Robustifying the role of financial development in economic growth by steering funds towards productive activities;
Discussing policy options available to promote growth-enhancing forms of capital flows and an efficient intermediation by the financial sector;
Improving access to financial services to reduce poverty and social tensions; and
Studying the impact of culture in enhancing or impeding financial development.
You are cordially invited to submit your research papers (in PDF files) for presentation consideration at the FDES conference that will take place on 29-30 September 2016 at Durham University.
KEYNOTE SPEAKERS
Professor Franklin Allen, Imperial College London, UK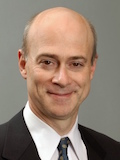 Franklin Allen is the Executive Director of the Brevan Howard Centre and Professor of Finance and Economics at Imperial College London. He is on leave from the Wharton School of the University of Pennsylvania where he is the Nippon Life Professor of Finance and Professor of Economics. He has been on the faculty there since 1980. He is Co-Director of the Wharton Financial Institutions Center. He was formerly Vice Dean and Director of Wharton Doctoral Programs, Executive Editor of the Review of Financial Studies and is currently Managing Editor of the Review of Finance. He is a past President of the American Finance Association, the Western Finance Association, the Society for Financial Studies, the Financial Intermediation Research Society and the Financial Management Association, and a Fellow of the Econometric Society. He received his doctorate from Oxford University. Dr. Allen's main areas of interest are corporate finance, asset pricing, financial innovation, comparative financial systems, and financial crises. He is a co-author with Richard Brealey and Stewart Myers of the eighth through eleventh editions of the textbook Principles of Corporate Finance.
Professor Thorsten Beck, Cass Business School, UK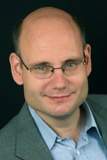 Thorsten Beck is professor of banking and finance at Cass Business School in London. He is also a research fellow of the Centre for Economic Policy Research (CEPR) and the CESifo. He was professor of economics from 2008 to 2014 at Tilburg University and the founding chair of the European Banking Center from 2008 to 2013.Previously he worked in the research department of the World Bank and has also worked as consultant for – among others - the IMF, the European Commission, and the German Development Corporation. His research, academic publications and operational work have focused on two major questions: What is the relationship between finance and economic development? What policies are needed to build a sound and effective financial system? Recently, he has concentrated on access to financial services, including SME finance, as well as on the design of regulatory and bank resolution frameworks. In addition to numerous academic publications in leading economics and finance journals, he has co-authored several policy reports on access to finance, financial systems in Africa and cross-border banking. His country experience, both in operational and research work, includes Bangladesh, Bolivia, Brazil, China, Colombia, Egypt, Mexico, Russia and several countries in Sub-Saharan Africa. In addition to presentation at numerous academic conferences, including several keynote addresses, he is invited regularly to policy panels across Europe. He holds a PhD from the University of Virginia and an MA from the University of Tübingen in Germany.
Professor Beck have co-edited numerous special issues at various journals, most recently at the Journal of Money, Banking and Credit. He is also Managing (Co)editor of Economic Policy.
ORGANIZERS
Stelios Bekiros, European University Institute, Italy & AUEB, Greece
Muhammed-Shahid Ebrahim (co-chair), Durham University, UK
Anthony Miller, Durham University, UK
Duc Khuong Nguyen (co-chair), IPAG Business School, France
Julian Williams, Durham University, UK
Ayse Yazici, Durham University, UK
Yildiray Yildirim (co-chair), Zicklin School of Business, Baruch College, CUNY, USA
SPECIAL ISSUE OF JOURNAL OF ECONOMIC BEHAVIOR & ORGANIZATION
A selection of high-quality papers will be published in a Special Issue of Journal of Economic Behavior & Organization under the guest-editorship of Muhammed-Shahid Ebrahim (Durham University, UK), Duc Khuong Nguyen (IPAG Business School, France), and Yildiray Yildirim (Zicklin School of Business, Baruch College, CUNY, USA)